At NZOSL we are proud of the work we do and our responsibility of safe and reliable fuels storage. Our roles are diverse, spanning terminal operations, leading engineering and maintenance projects, risk and compliance, human resources, finance & accounting and I.T.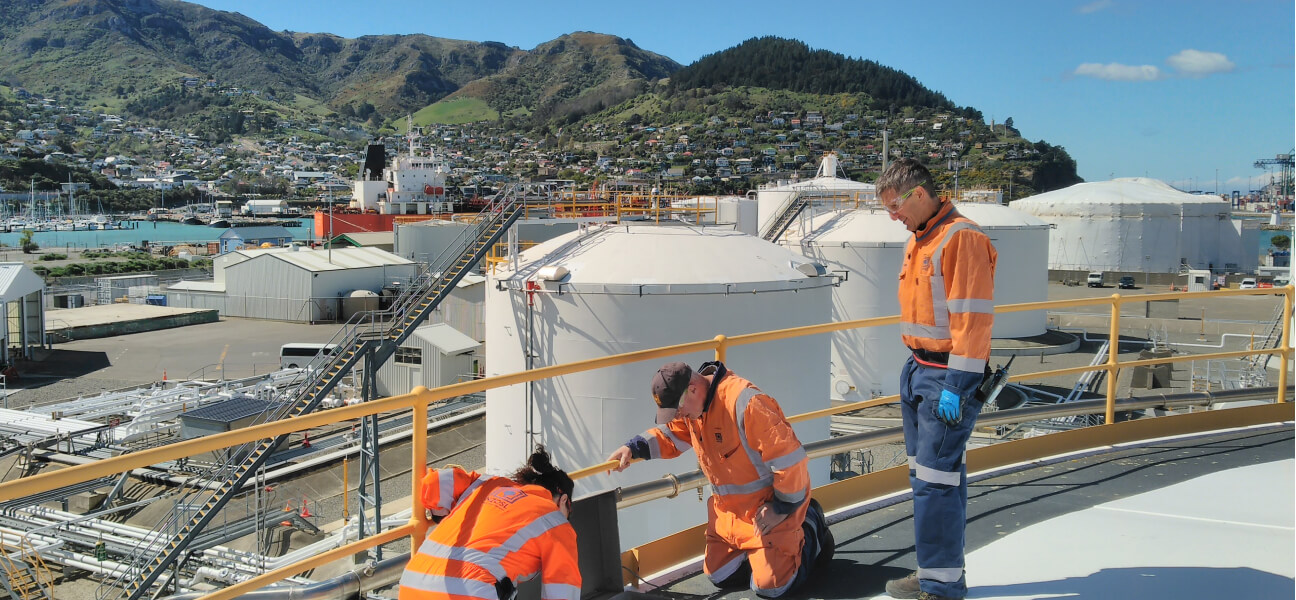 Great people, great work, safe operations.
We believe that everyone has a role to play in our success, by empowering our people to be the best they can be, is a truly rewarding experience, You can expect to be offered benefits such as:
Awesome Onboarding
Your journey as part of the NZOSL team starts with an onboarding where you will be supported by your team who will make sure everything is awesome from day 1.
Working Flexibly
Can be choosing when to start and end work each day to complete the agreed hours of work, or working from other locations including home, from time to time.
Learning and Development
NZOSL offers a variety of learning and development opportunities. Build your skills and knowledge taking a blended approach from mandatory training to gain support in your professional development.
Pay
Wherever we work, we make sure our pay is competitive, fair, and equal.
Wellbeing
We have a health and wellbeing initiative to support our people. From annual healthcare check-ups to online tools and resources including access to EAP counselling through Vitae New Zealand.
Birthday Leave
It's your special day to celebrate. Take the day off on us, you deserve it.
Medical Insurance
In providing Southern Cross Wellbeing One healthcare plan to our employees, we've got you covered knowing you can get medical treatment, when you need it.
Group Insurance
On day one of joining the team, you will be covered by our Group Insurance Plan. It's insurance cover for Life, Critical Illness and Income Protection, which provides protection and peace of mind.
Volunteering in your Community
Each year you have one day paid leave to volunteer your time, to use your skills for good in your local community with a NZ registered not-for-profit or charity
Current Opportunities
We do not have any current opportunities.
Please check back as this page is regularly updated when new opportunities become available.